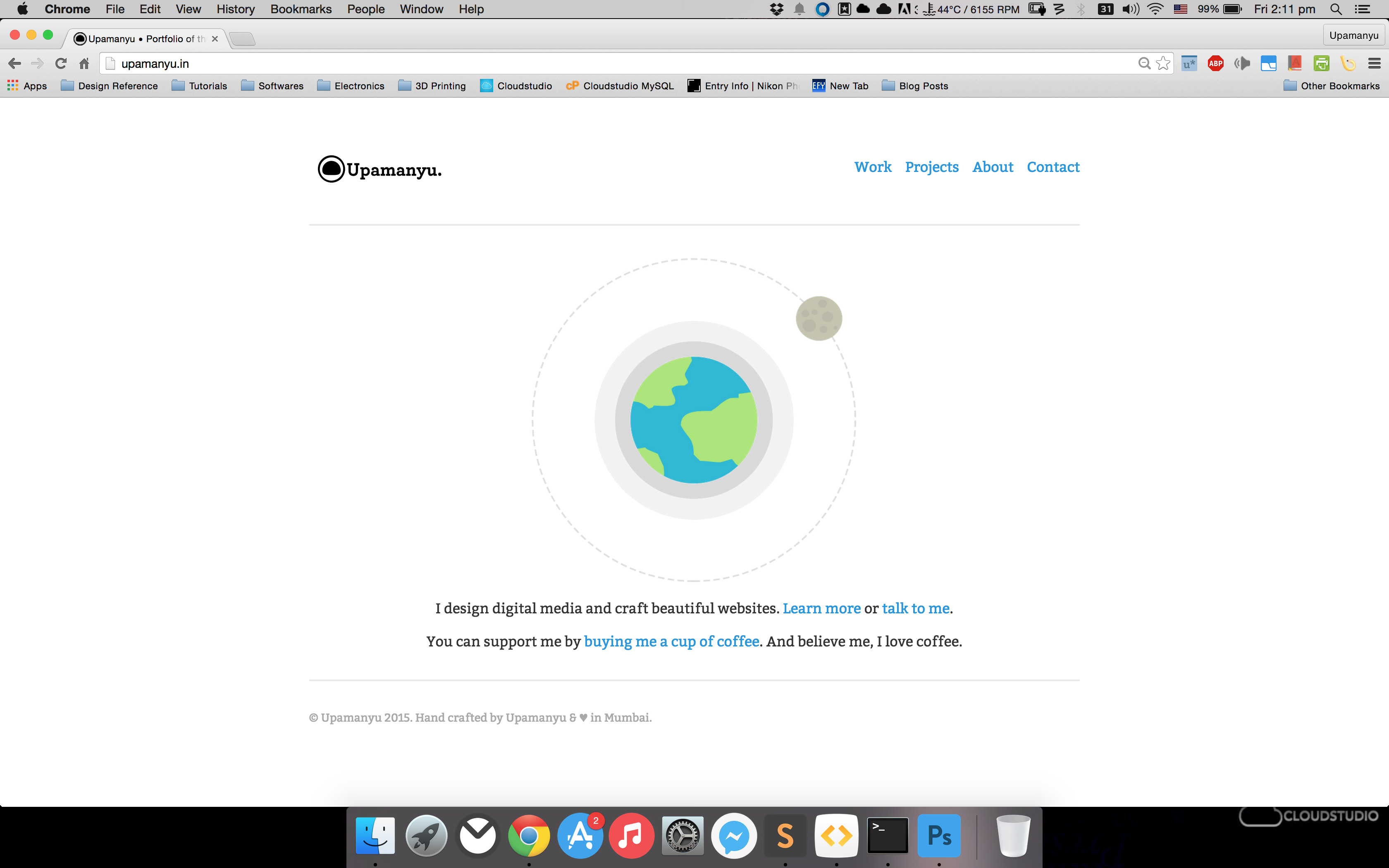 It has been a long time since I had last designed my website. It was high time that I gave the website a fresh new look. People have been wanting me to do it since long. Also they wanted me to incorporate some newer features into the webiste. While this was quite a easy thing to do, it took time, organising resources and stuff. And time I did not have in the past year. The complete year has been in a turmoil.
Finally during a long work/vaccation month in July 2015 at Boston, I made up my mind to re-design my website. A random person coding some random thing on the flight to Boston was my inspiration to initialize the job. Though there was not much time in hand, but finally after two weeks of work I am able to present the re-designed version of upamanyu.in.
There are certain points I would like to mention:
Along with all these new features, I have tried to remain all the way minimalistic as possible. Hope the design soothes the eyes. The current version of the site does not has a contact page. Inform me if that is needed.
This section which you're in is the blog section. This section will be the most less updated section of the website. Check on necertheless at times.
Since Jekyll incorporates only static site, I don't have a commenting system as of now. Disqus is an option, but I do not want any cloud dependencies. Let's see.
So long for now. Enjoy the re-design. Do send me feedback.