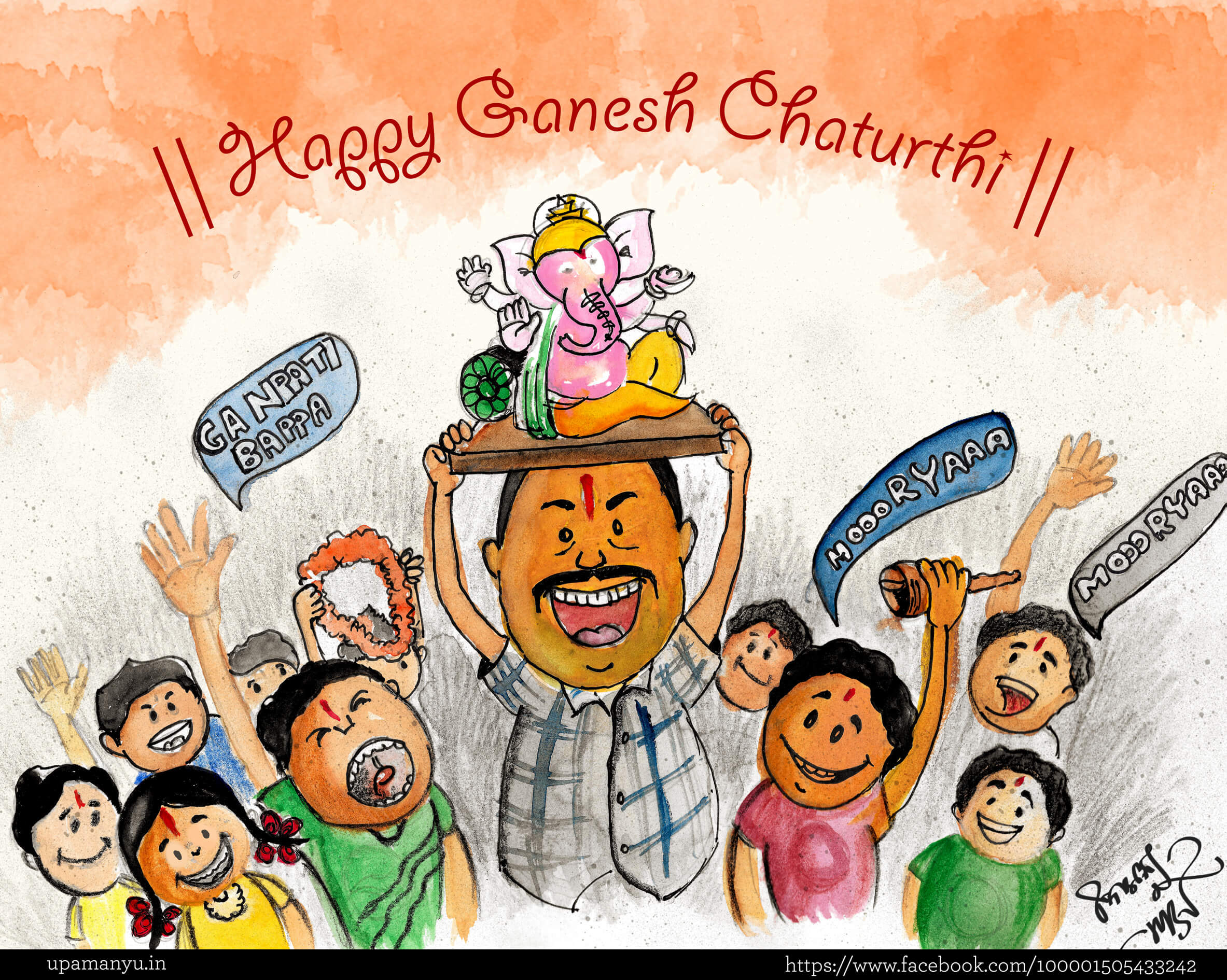 #Ganesh Chaturthi is a sensational event similar to our Durga Puja, for Mumbaikars. Having stayed in Mumbai for the better half of the last decade, I cannot help but relate with this festival deep in my heart.
Here's an illustration, to all the times carrying a Ganapati to its mandap, to all the days spent at the Ganapati Mandap, distributing sweets and announcing for Arati. To all the Lalbaugcha Raja immersions experienced. And to the true essence marking the beginning of the festive season.
P.S. Nowadays, Ganesh Pujo, is also very much omnipresent in Kolkata as well. Almost every para has a pujo.