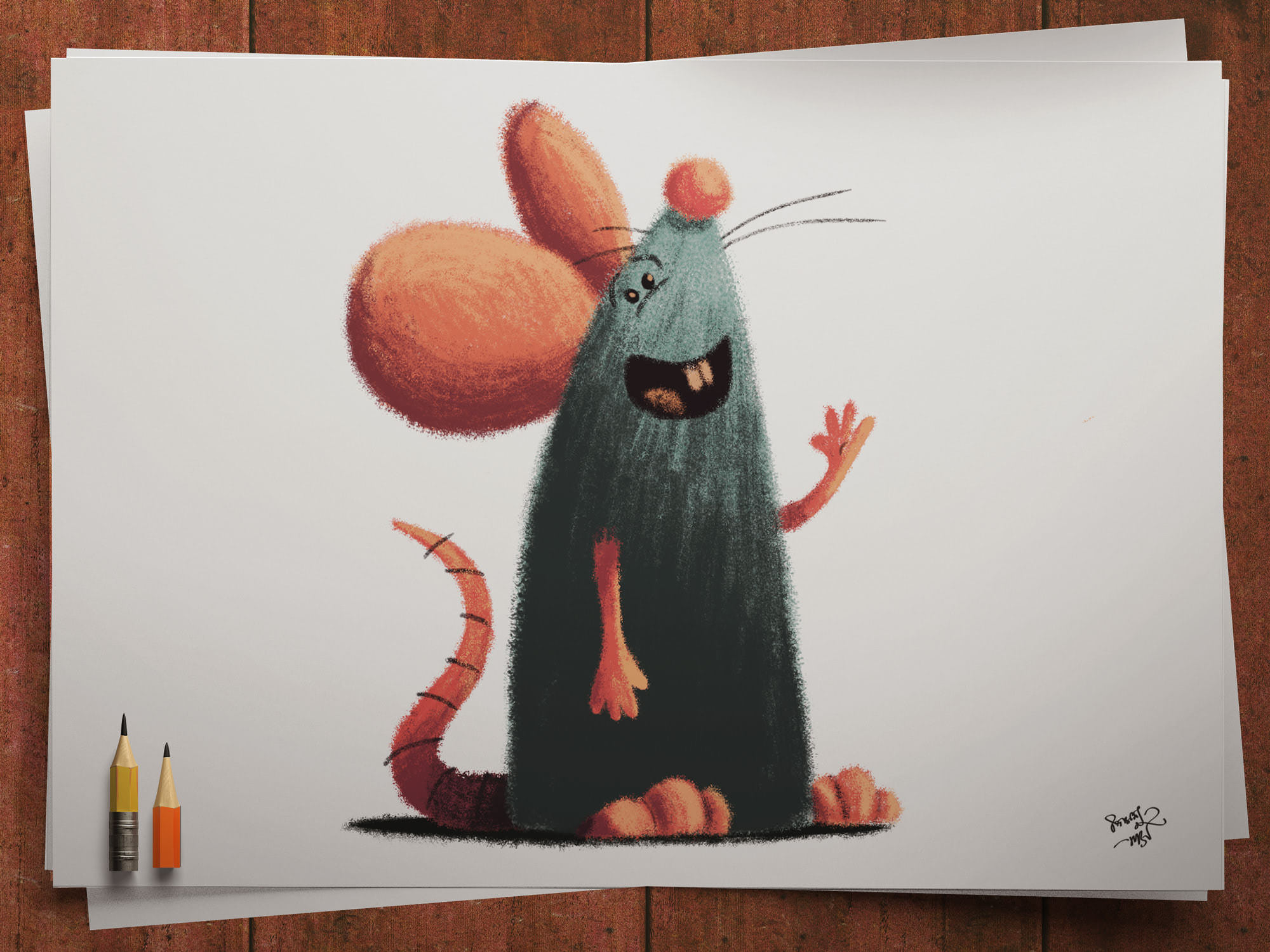 My friend made a set of soft pastel brushes for Photoshop. She sent me the set, and I thought of exploring the brushes with a quick drawing.
This is Mr. Rat, who is inspired from Ratatouille of course.
If you want the brush set, email me or inbox me on Facebook.