About Me
All the things you'd want to know and all the thing you won't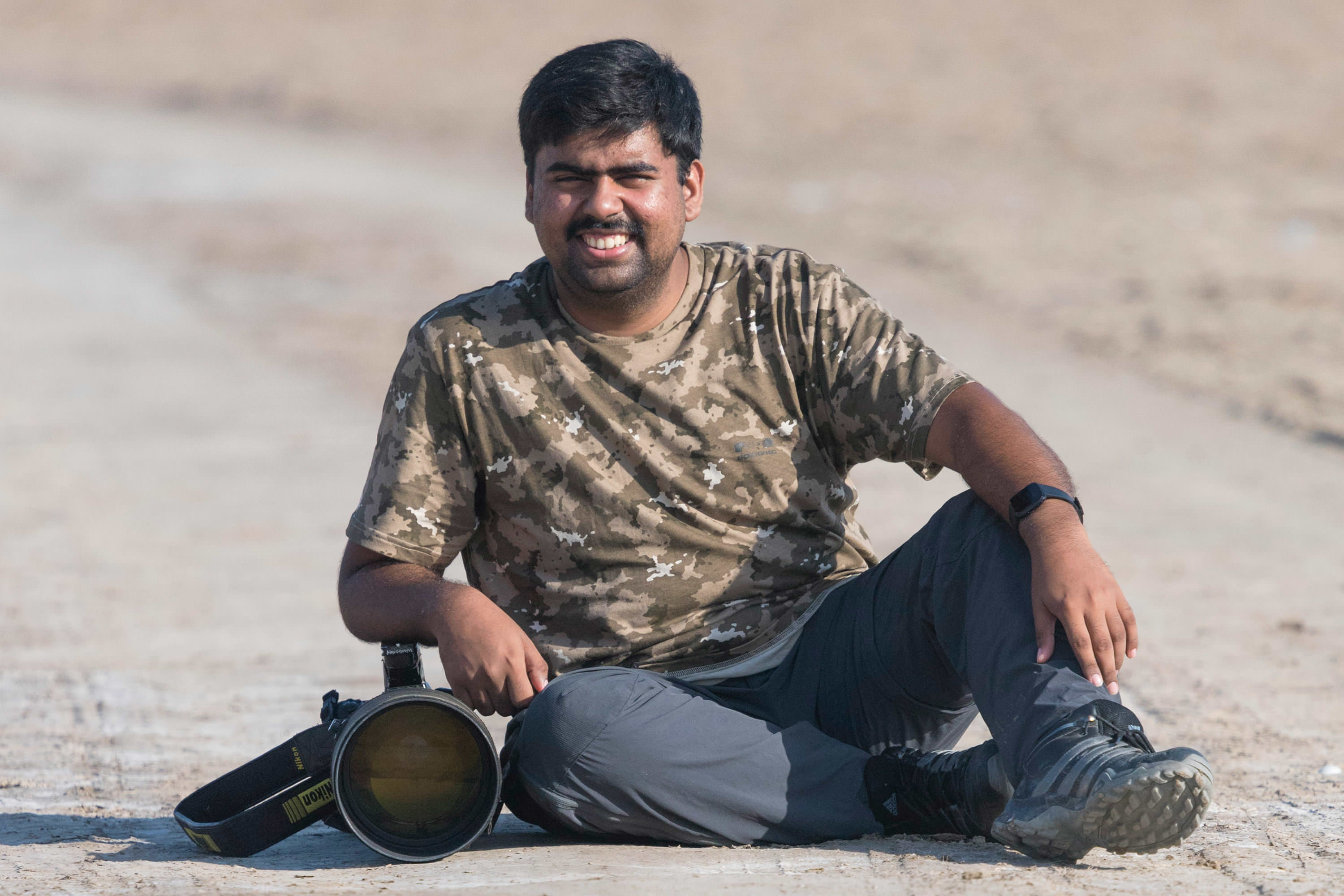 if(excess($time))) { echo "Read on!!" };

            else{
                do {
                    echo "Donate!"
                } while (wantTo($support));
            }
            
I am a wildlife photographer, filmmaker, naturalist and explorer dedicated to documenting wildlife and the environmental issues that define our times. I freelance with many magazines, environmental NGOs and production houses.
Over the last few years, I have worked on many wildlife photography and filming projects. My work has appeared in many publications worldwide.
In my previous life as a Designer, I co-founded a design consultancy, which I very dearly named Cloudstudio. Though that is a company I'm still attached with, I now have started to give most of my time to mother nature, and my very dear business partner, takes care of the day-to-day management of the company.
Sharing my knowledge of photography, wildlife, and people across various platforms including workshops and seminars is an important part of the work I do. I collaborate with wildlife scientists, conservationists, policy makers, activists and educators on conservation action, activism, documentation, books and film projects.
I hope to combine an artist's eye with a journalist's curiosity and sense of storytelling in my visual style, resulting in a body of work I hope will inspire the viewer to discover more. Using narrative and visual construction I strive to lure the audience into the subject, prompting them to ask questions rather than accept a 'standard version' of changing landscapes.
I currently live in Gandhinagar. Was born in Kolkata.
Stayed in many places in Maharashtra. I call Mumbai, my second home. Most of my schooling has been in Kendriya Vidyalaya.
Bachelor of Fine Arts: Sir J.J. School of Arts, 2013
A research fellow at National Institute of Design, Gandhinagar
Co-manage a 6+ year old Design Firm, when I'm not with mother nature (Mostly my business partner has to do both out jobs :P )
Swimming gives me a immense peace of mind
I read & follow HackerNews
The only sporting event I am interested in watching, is the Olympics
I built a smart password manager for smart people, uPass
If you want to know about the equipment I use head on to /setup.
All my wildlife images can be found at /photography under the wildlife section. And also at the YouTube channel of The Wild Bits.
Some of my free / open-source projects, that I built in one of my previous lives, can be found at /projects.
Pronunciation : Pronuncing my name can be a little difficult. The approximate phonetic is /uːpɔːmʌnjuː daːʃ/.
Upamanyu is a sequence of:
U as in coo without the initial c
pa as in paw
man as in munch without the the final ch
u as in you in totality
Das is like pass, if you replace the pa with D